Wedding Spotlight: Blair and Sam
A wedding at home with a destination twist, Blair and Sam's wedding brought the couple from Australia (where they currently live) back to the bride's hometown of Jackson Hole to celebrate in the place the bride and groom met. The weather held out beautifully for the whole celebration and provided a fantastic backdrop for the nuptuals, which were held at Blair's family home. Guests enjoyed a plated salad course of watermelon, honeydew, nectarine and arugula salad with crispy prosciutto and fresh mint, followed by a buffet style dinner of Wyoming beef tenderloin with salsa verde and Mary's Organic chicken with natural pan jus, accompanied by an assortment of heirloom vegetables and fresh summer salads. For dessert, a carrot cake and mini dessert display made the culinary finale. Soul X kept the atmosphere lively with live music that filled the dance floor for the entire evening, including a special musical cameo by groom Sam.
The Details
Bride & Groom: Blair and Sam
Caterer: Bistro Catering
Wedding Planner: Elizabeth Kelleher - In Any Event
Photographer: David Stubbs
Venue: Private home
Florist: Lily & Co.
Cake: Carrot cake and mini dessert display by Monica of Jackson Cake Company
Tables, tents, chairs: Canvas Unlimited
Special Touch: The groom joined the band for a song, playing guitar and singing lead vocals!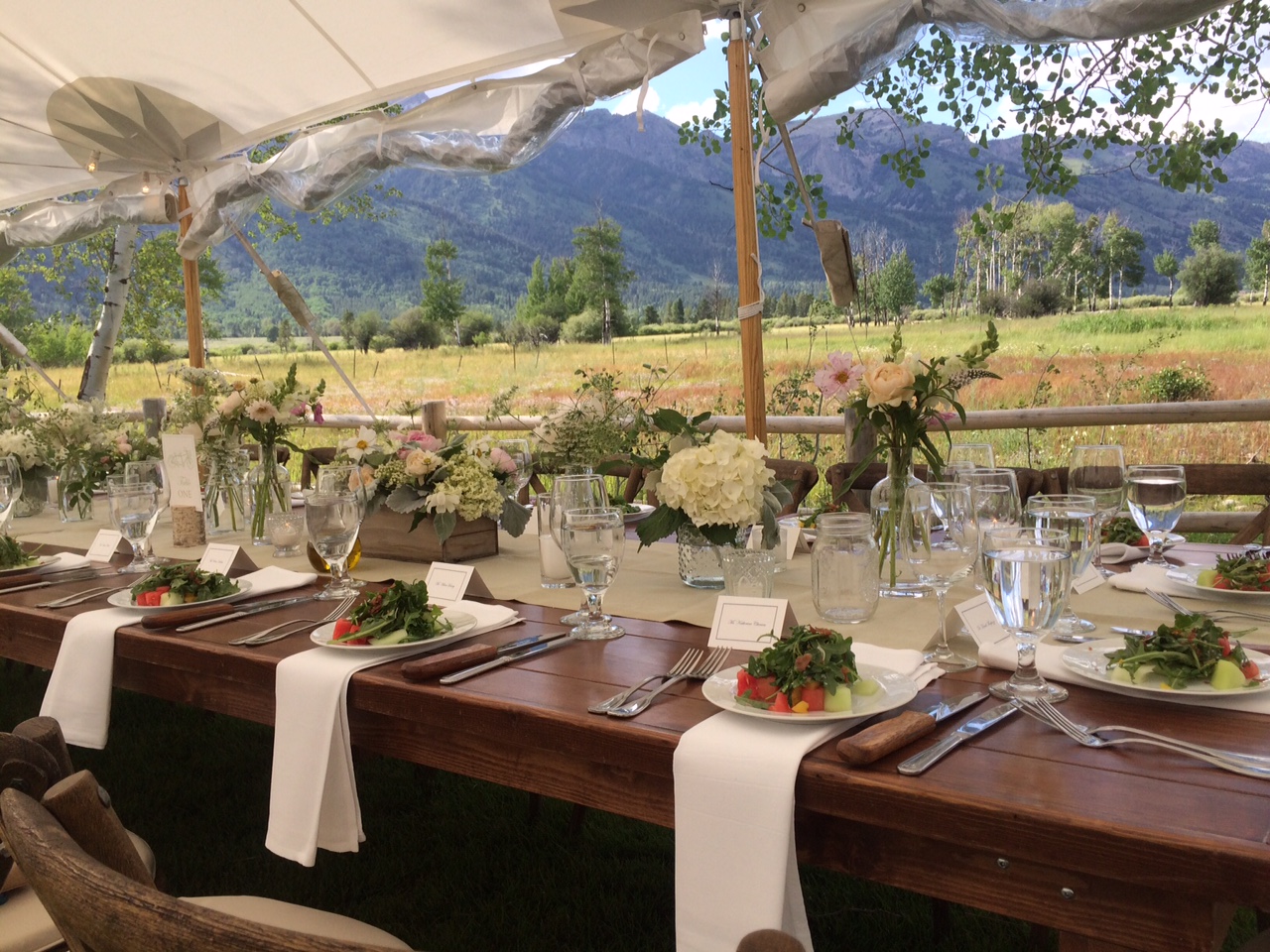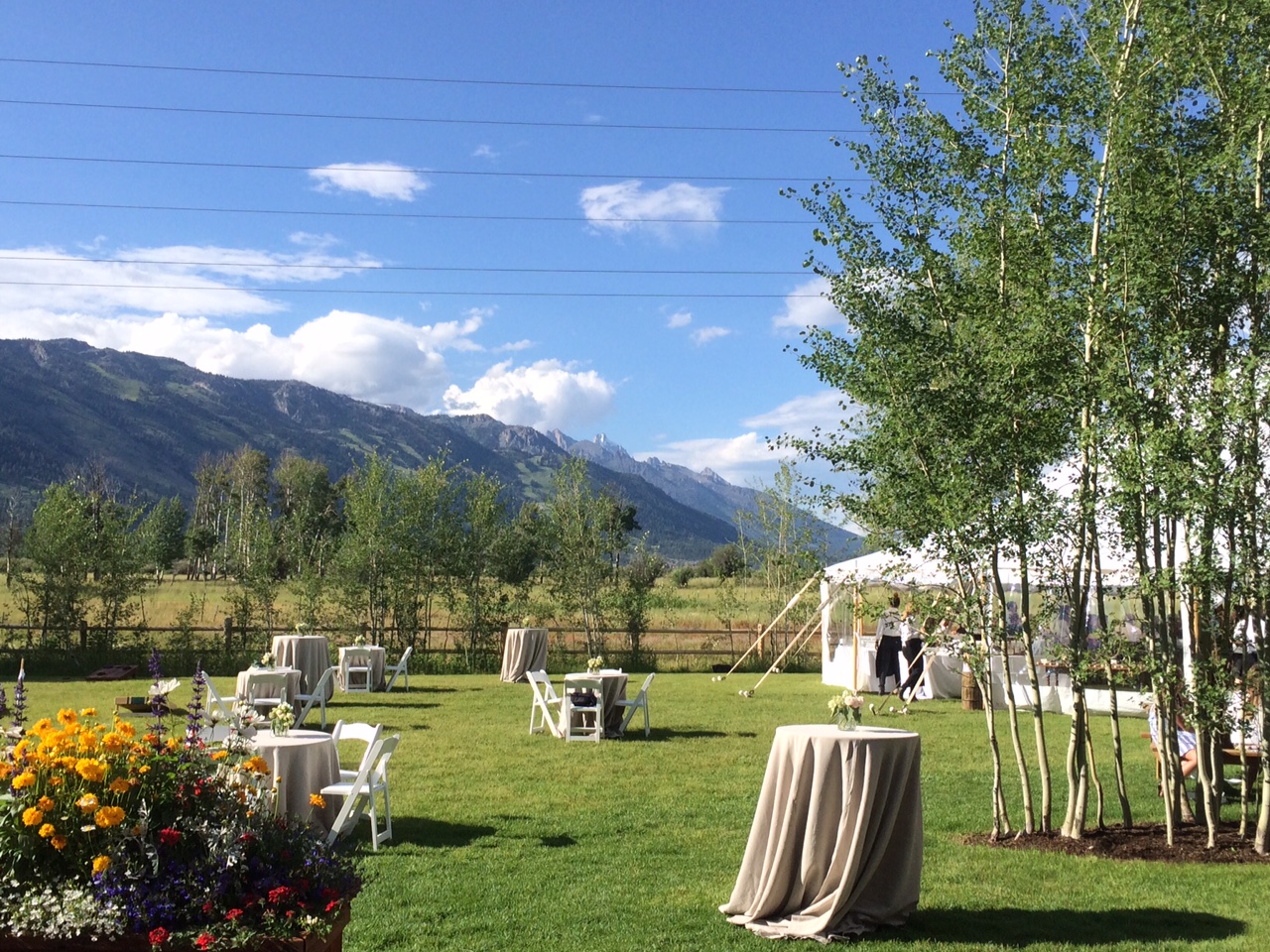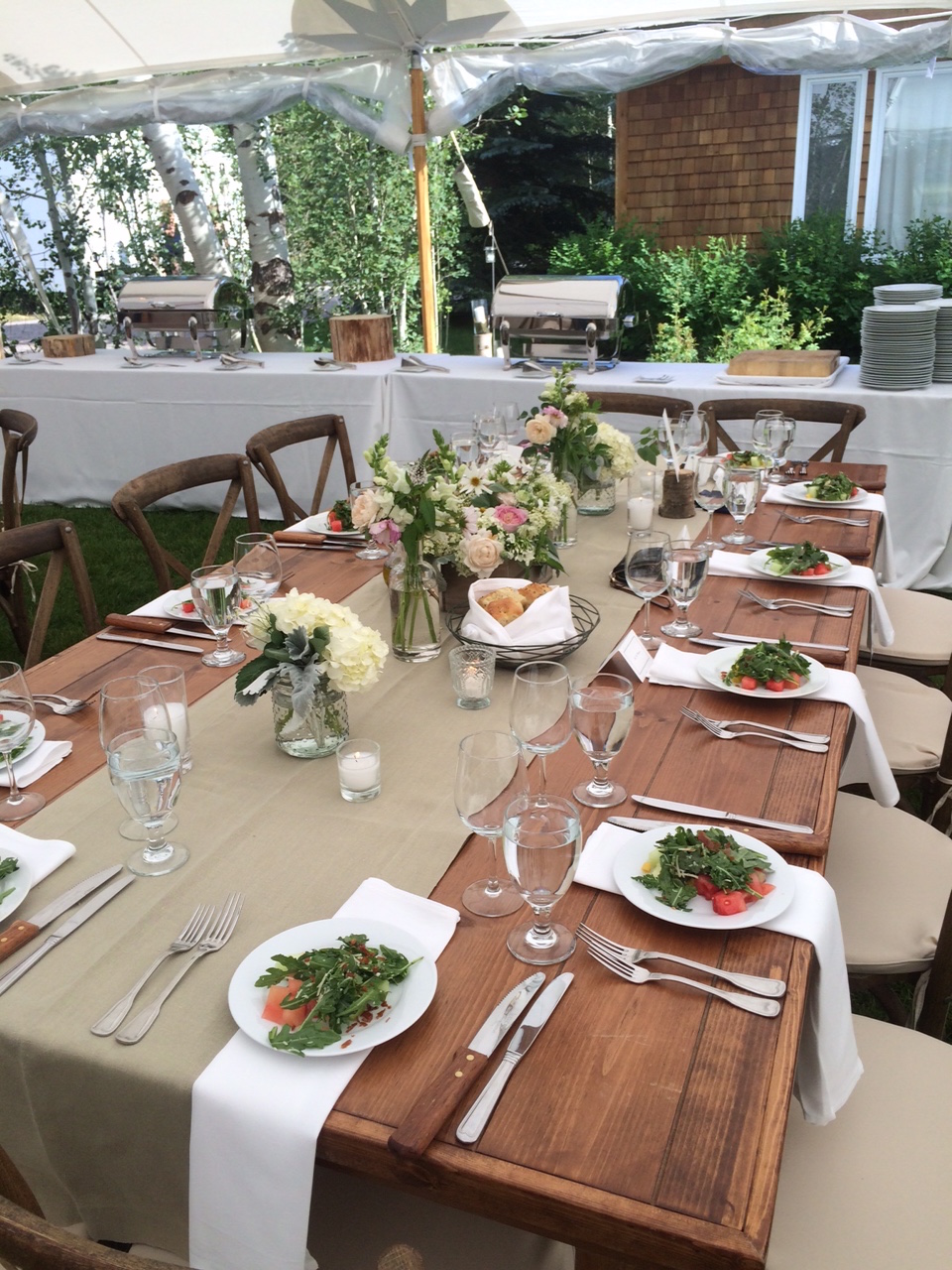 Photos by Dana Ahrensberg.