Team Spotlight: Ellery Leeds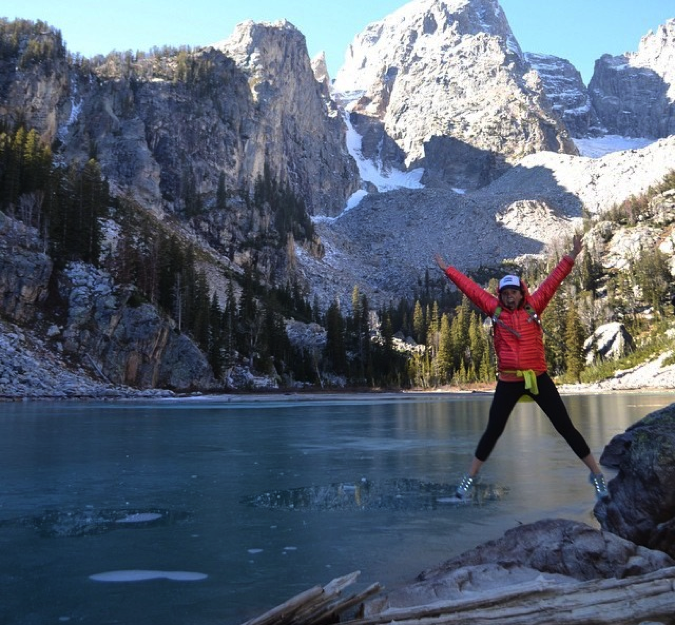 Name: Ellery Leeds
Position at Bistro Catering: Staff member
Years in Jackson Hole: 25
Years with Bistro Catering: 3
Biggest triumph: Skiing for University of Vermont's Division 1 Ski Team
How would your friends describe you in 3 words? Energetic, friendly, genuine
If you could have a super power, what would it be? The power to understand and/or be fluent in all languages.
Do you speak any other languages? Well, based off of my super power, I obviously wish I was better :) I am at a very elementary level when it comes to Spanish.
What's the most incredible view you've ever seen? The top of the Grand Teton is not too shabby, or the island of Santorini. Both very different. Both unbelievable views.
If you could close your eyes, open them and be anywhere, where would you be? Somewhere tropical. I would take a beach, waves and strawberry daiquiri right about now.
What's your go-to karaoke song? No karaoke for me, thanks :)
What's one thing most people wouldn't know about you? I am terrified of caterpillars.
What's your favorite thing about Jackson Hole? The accessibility to some of the most beautiful landscapes in the world. The people aren't bad either...
What's your favorite thing about your job? When I am not catering on the weekends, I am working with kiddos at Jackson Elementary School. I consider myself a very fortunate person. I wake up everyday, excited to go to work! I have always had a true passion for working with children.